Q&A with Uxiii: Investigating pre-hispanic clay & ceramic
LEE ESTE POST EN ESPAÑOL.
Eugenia Díaz, or Uxi, as she likes to be called, is proud to be Mexican. A self-taught ceramicist, her unique earthenware vessels are heavily influenced by her home base in Yucatán, Mexico, where some of the most important pre-hispanic clay investigations are known to have originated.
Uxi has continued the traditional investigation of clay by sampling it in different areas around her region in order better understand her country's roots. A graphic designer by training, she creates these unique, terra cotta-esque sculptural pieces by endlessly exploring her craft and happily studying the sediments of the earth, a part of the process she has admitted brings her the most joy. Keep reading for our interview with this unique ceramic craftswoman and investigator. uxiii.com
Translated from Spanish.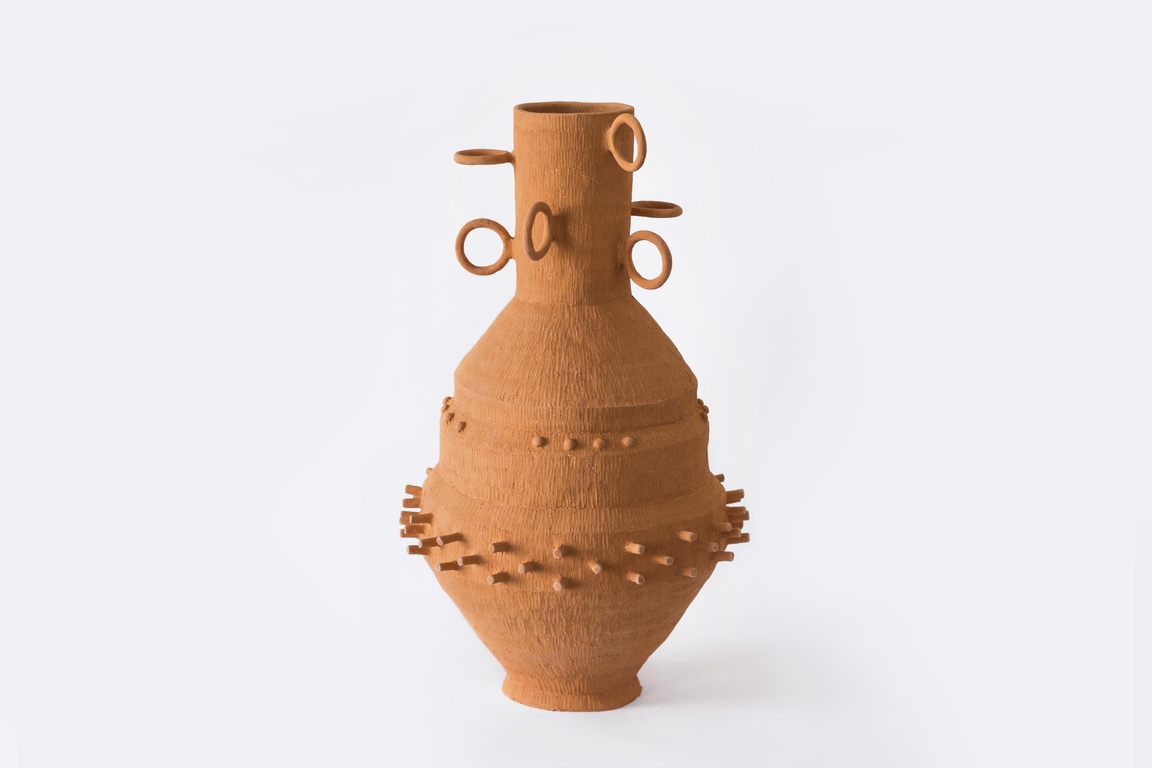 "Good design is what surprises you, has personality and is timeless."
- Eugenia Díaz Peon, creator of Uxiii
How long have you been a ceramicist?
I'm a graphic designer by profession. Although I have always had a greater inclination for the creation of objects and the transformation of materials, I am always in constant movement and am passionate about learning. I think that my graphic training has allowed me to explore the field of ceramics with a slightly different approach.
I started discovering ceramics as co-founder of Region, a brand in collaboration with Aurea Design focused on rescuing craft techniques and local materials. This is how I learned about Ticul clay; you could say it was love at first sight.
Why is the investigation and documentation of clays such an important part of your process?
I think that to work with a material you have to know it completely, know what its features offer, and recognize the possibilities of it. I confess that the research and documentation part is what excites me most about the creative process.
Ticul clay is a clay named after the community that bears its name, in Yucatán. It has many impurities, but also a very particular color and texture. Its attributes have led me to investigate its mineral content and origin, and also learn to recognize new deposits of materials from the area that have not been explored.
What is your process like when starting a new piece?
The process begins with the discovery, collection and investigation of the material. Working directly with artisans has been essential to the development of my work. I perform numerous tests on the material, analysis of its mineral content and then I venture to build the piece.
The forms usually start with a sketch and they transform during the construction process, I always like to surprise myself. It has been a long process, with plenty of trial and error. I have built pieces with materials that are not suitable, but this has helped me to learn. I believe that ceramics is a process of total experimentation. Each material is a new experience.
What inspires your work? In particular the "Ulama vessel" and the "Solstice vase"?
Although I am not an architect, I really enjoy architecture and the geometry of spaces, I believe that the distribution of an area has a great influence on the behavior and development of a society. Both pieces are inspired by pre-hispanic Mayan culture and architecture.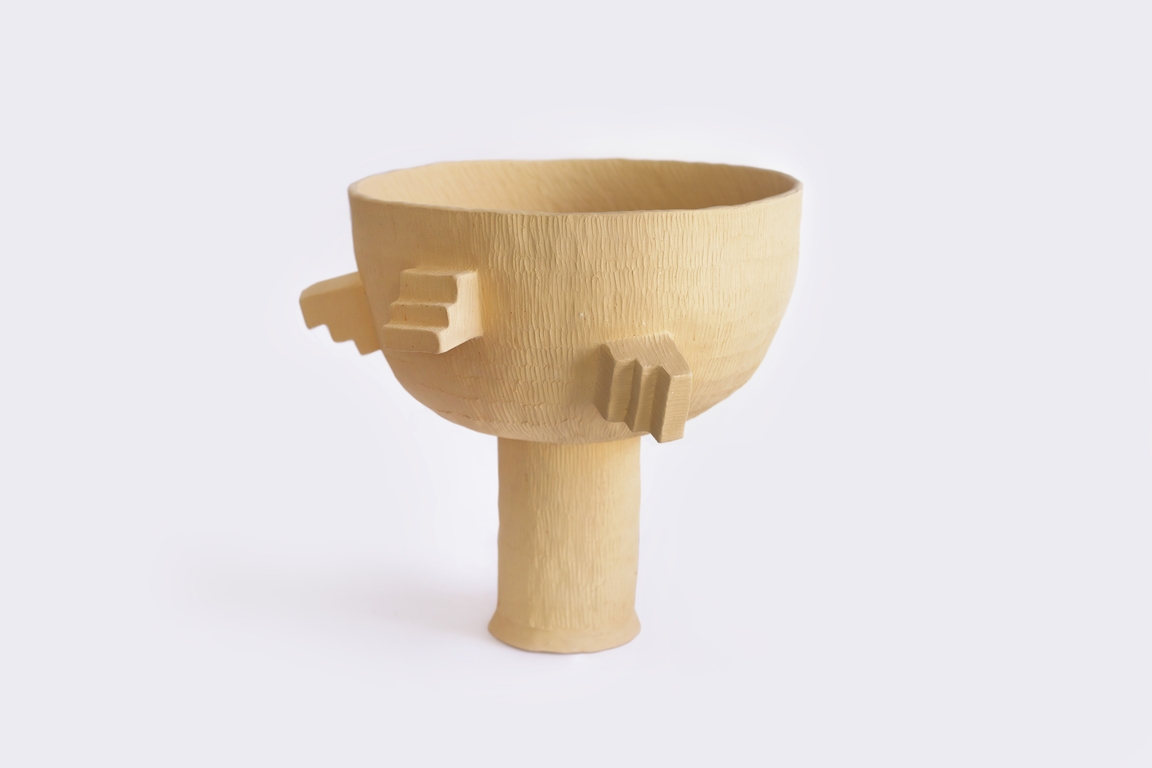 "I am proud to say that I come from a country rich in traditions and crafts that are inherited from generation to generation"
- Eugenia Díaz Peon, creadora de Uxiii
How has your Mexican culture influenced your work?
I am proud to say that I come from a country rich in traditions and crafts that are inherited from generation to generation, and working with artisans has given me the opportunity to grow not only creatively, but personally.
In the same way I think that as a woman, it is a bit difficult to develop in a country where gender discrimination persists, and women are predestined to perform "certain tasks". For this reason I am motivated to dissociate stereotypes and build my own language through creation and design.
In your opinion, what is the function of design?
Design is directly linked to the usability and aesthetics of a product. At the same time, it works as a communication tool, however, in my experience, good design is what surprises you, has personality and is timeless.
Is there any designer or design object that you love?
I have many favorite objects, however, I give more importance to the origin of the object, its function, its aesthetics or simply the feeling that gives off, rather than the importance of who created it.
How was your experience at the 1000 Vases exhibition during Paris Design Week?
As a designer, it is exciting to see your work exhibited in other spaces and I am very happy to be able to share it. It is also gratifying to have been part of a such a great international selection of designers and artists.
What comes to mind when you think about Latin American design?
Craft is the common denominator of Latin American design, and we are very fortunate to have so much history and culture that connect us to our roots. For this reason, I think contemporary design can be defined by the artisanal processes of our region.
Address: Downtown 60/41, Mérida, Yucatán, México
Follow her on Instagram: instagram.com/uxiii____